So..if I didn't already look like my mom and my two sisters, I sure do now! I went from long, sorta curly, and blond, to short, straight and dark! Quite a drastic change..but I think I like it! Change is good right?! And I donated my hair to Locks of Love!
What do ya think? Here is my "after" picture!
And here is a not so good "before" picture from this weekend.
Boy does it feel good to have all that hair GONE!
The kids tried on their Halloween costumes yesterday. Cute stuff....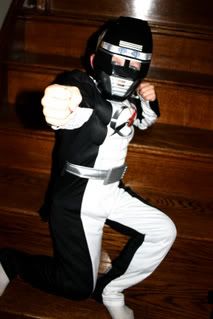 Later!
-Shan