Tonight we had our "Back to School" night where the kids get to see their classrooms and meet their teachers.

Kinzie has Mrs. Ronning. Last year she was Ms. Watts, and had a morning Kindergarten class, so she was the aide in Kinzie's kindergarten class for the afternoon. Over the summer she got married, and movied into 1st grade. Both Kinzie and I were super excited that she got Mrs. Ronning (althought I am having a hard time not calling her Ms. Watts). It is just so nice that she gets to start her year knowing her teacher well already!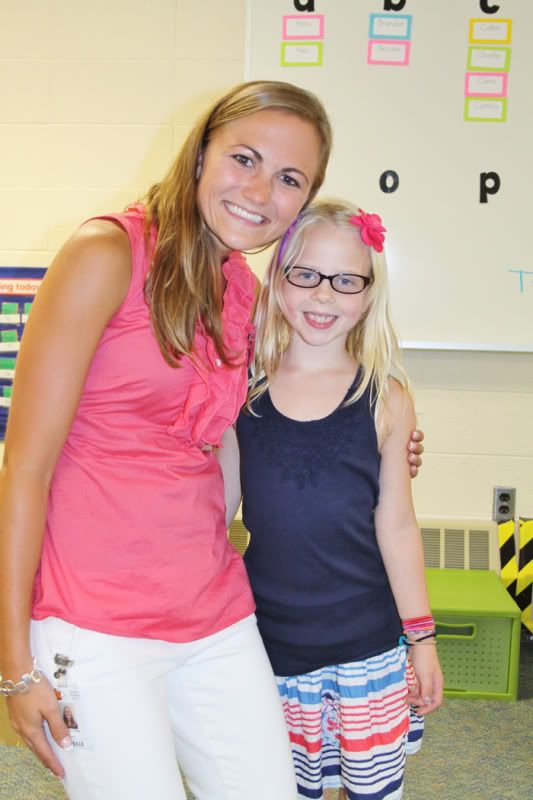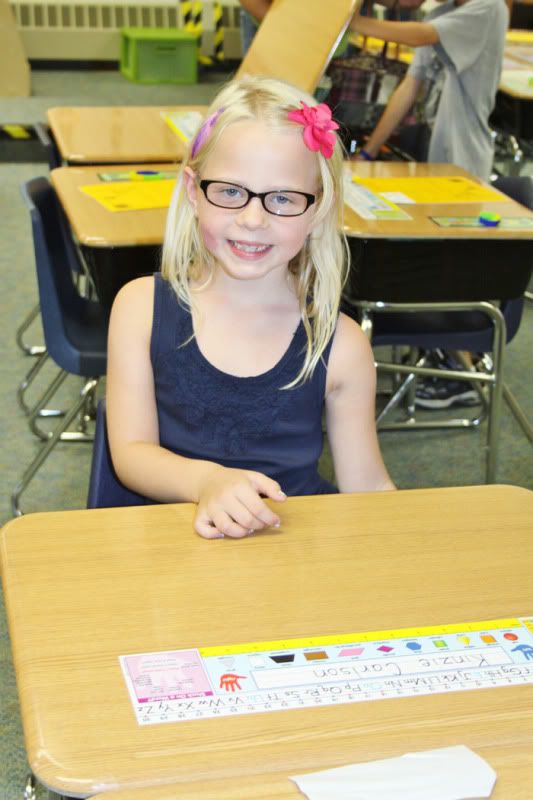 Malichi got Mrs. Benson for 4th grade. She seems so great, and I have heard great things about her! I think this year is going to be a really good one for Malichi!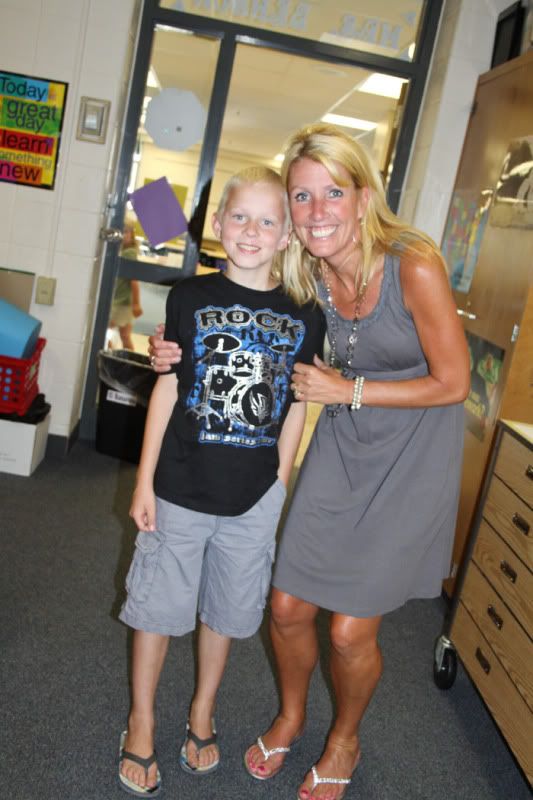 Both kids are looking forward to starting school again!