Highlights from our annual Steele County Free Fair week!!!

This year was especially fun because the twins were big enough to go on a lot of the kiddie rides, and they LOVED it! The two of them and cousin Thor had a blast going on rides together. Malichi tried out the bigger rides like the Zipper. He was not so much a fan...yet. He said he needed to get "thicker" before he can ride it so he doesn't slide around so much! LOL! Kinzie loved the tilt-a-whirl!





Petting Zoo, Llama rides, and fun houses!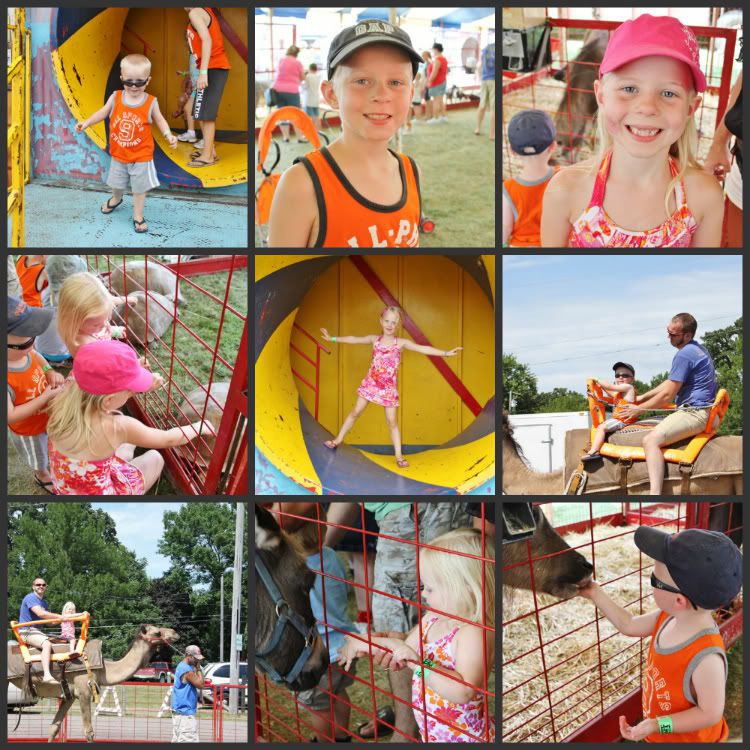 A new attraction to the fair this year was the WowBalls! They are big clear balls that they zip you up into and fill it with air, then they roll you into a pool of water and you try to keep yourself upright. NOT so easy, but SO much fun!




Kinzie posing and showing off her new feather for her hair.





Prizes we won (or just paid way too much money for) at the games.




More fun at the fair...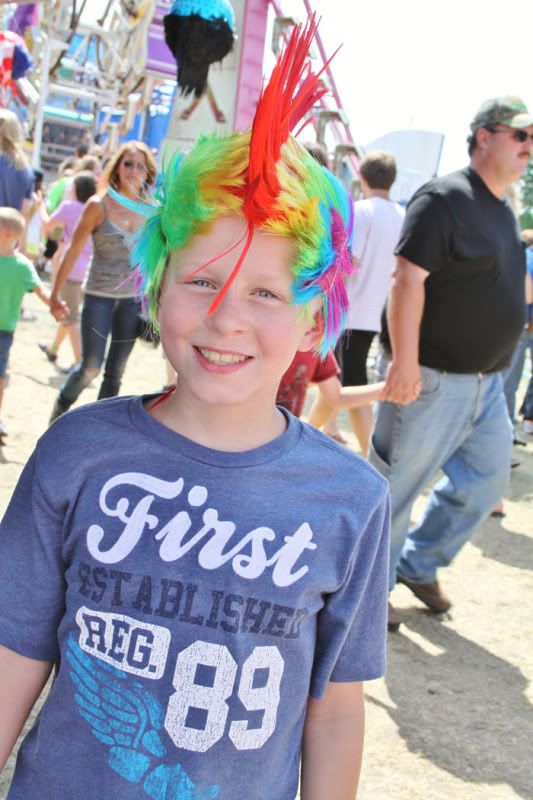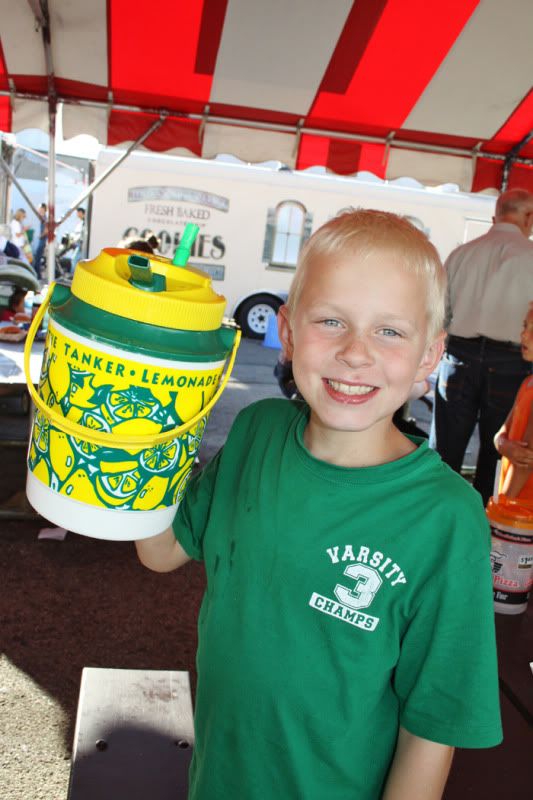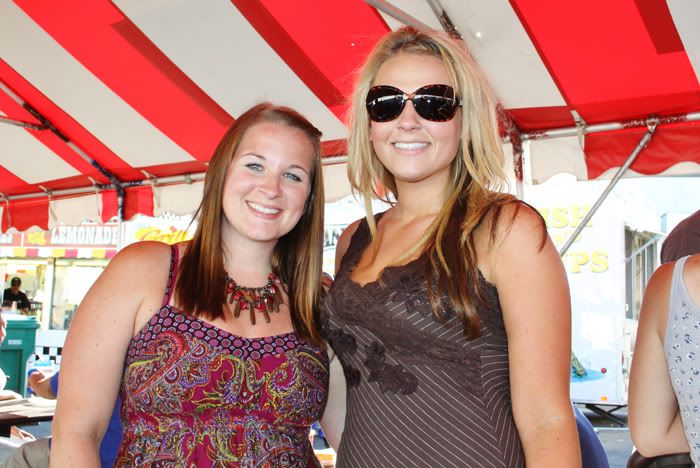 That's it...until next year!