The kids are off school this week for spring break, and we've got a week full of fun! I don't get to spend as much time with Malichi as I would like to, ya know with school getting in the way and all! :) So I am taking advantage this week and planning a little something fun everyday.
Monday was ice skating, the library and the park with our best friends, Kristie, and her kids!
Malichi hasn't been skating in 3 years, and Kinzie has never been. They were so pumped about it! They both did really well. I haven't been skating in 3 years either, and while I was far from graceful on the ice, I didn't fall once! :)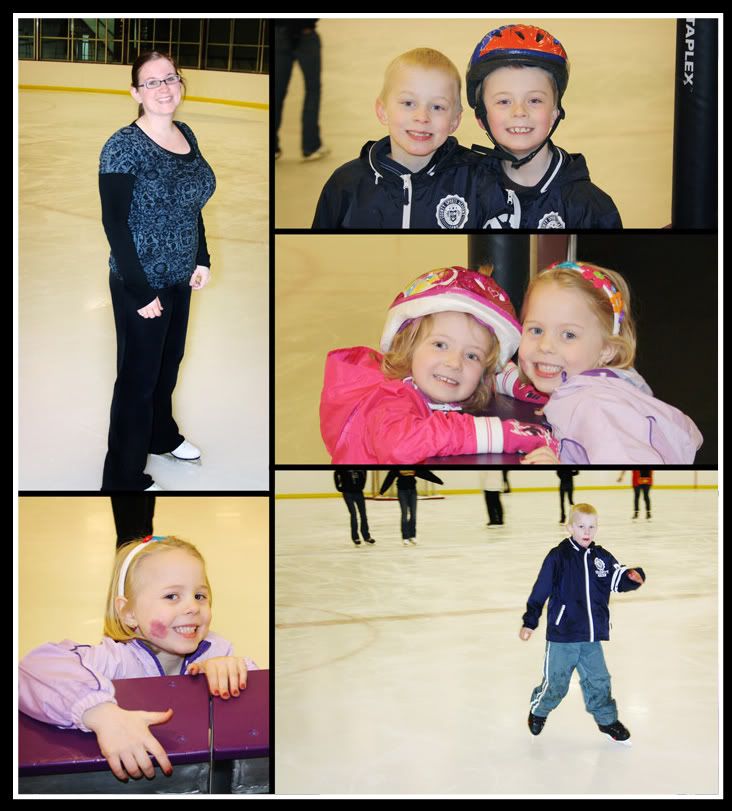 After skating and hitting the library, we stopped at the park. It was such a gorgeous day! It has finally been warm enough to play outside. We ALL needed this. Big time!