♥ ♥ ♥ ♥ ♥ ♥
Summer has flown by, and school starts in just over a week!

Here is our crazy busy fun summer in a nutshell....

We always attend the end of the year Bayview Carnival. The highlight is always getting wacky hair spray. Last year they ran out, so the kids wanted to that

first

this year!




Malichi on his last day of school with his teacher, Mrs. Parten. She was an

amazing

teacher and Malichi loved his 2nd grade year. So much so that he actually asked me if he could do summer school!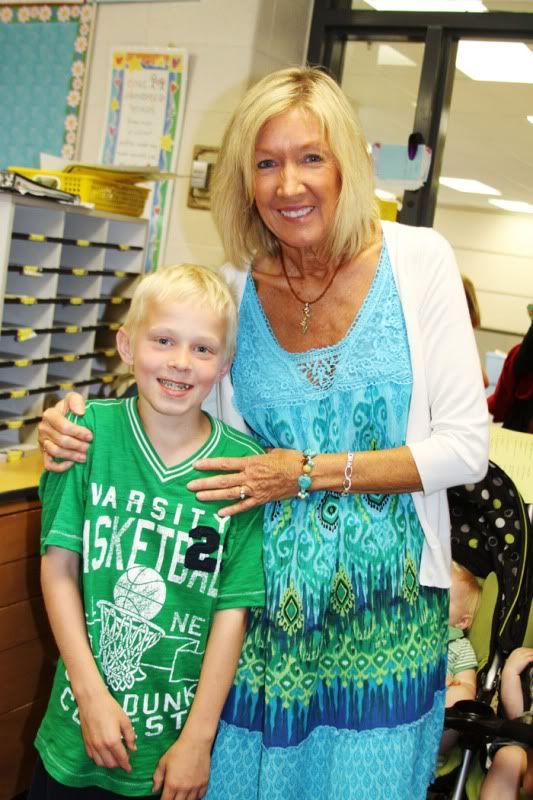 Malichi did the Crown College Soccer Camp again this year. His coach chose him for Camper of the Week from his team, saying he earned the spot because he was an all around good sport, taking whatever position he was asked to, even if he didn't necessarily want to play it, and that he was respectful to all of his team mates. His reward was a crown college scarf. Why they gave him a scarf in JUNE, I have no idea. But the reward didn't really matter, he was just thrilled he was chosen for camper of the week! I was so proud of him!




The twins try out their new roller coaster. It was a big hit!




Backyard camping. Not so much fun with the twins. They did not sleep well in the tent sharing a pack and play!




Kinzie played T-ball, and Malichi played baseball.




Daddy turned 28! Kinzie and Malichi made a cake for him.




Just a cute photo of my two girls :)




Swimming in our new pool.




Playing with cousin Jaden on Grammy's farm. These three have so much fun together!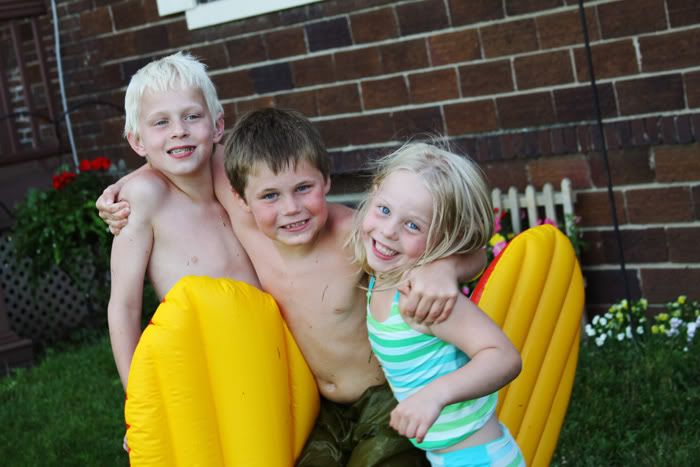 Our annual 4th of July photo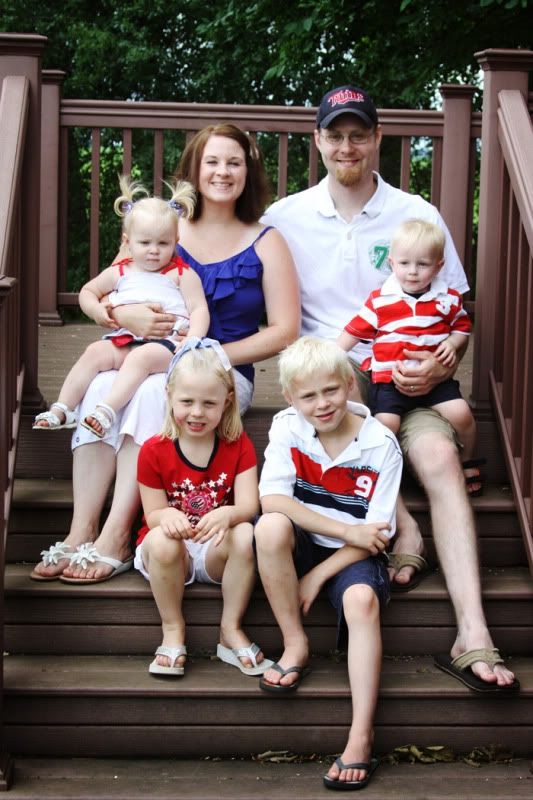 Girls day at Arbor Lakes with Mom, Grammy, Rach, Tiff, and Joan. We shopped and ate at Benihana. Yum.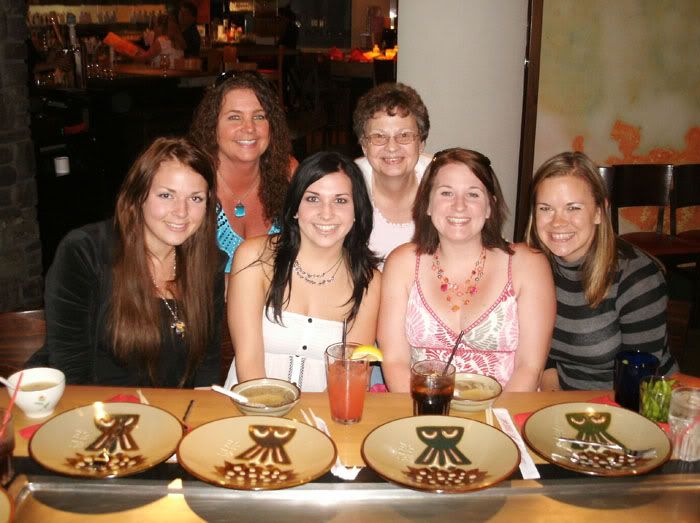 Beach days.





Malichi got a

REAL

mohawk! He was super excited about it, but he was afraid his friends would make fun of his hair. :( I wish kids didn't have to worry about things like that. But I am proud of him for doing it anyway, not matter what other people thought, and spiked it up!





Como Zoo.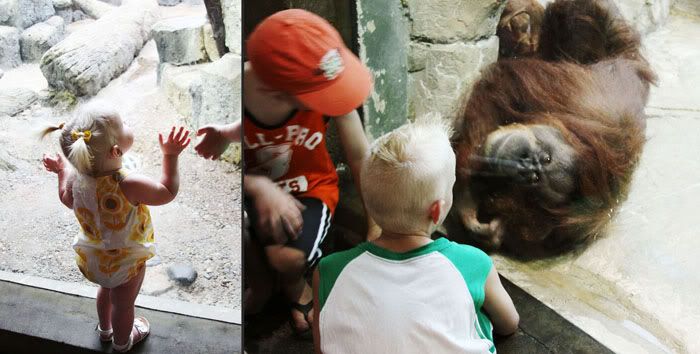 Vacation and the FAIR! These 2 apparently require their owns posts with the number of photos I took. coming soon....

Kinzie's birthday party with all her friends! She chose to do bowling and Pizza Ranch.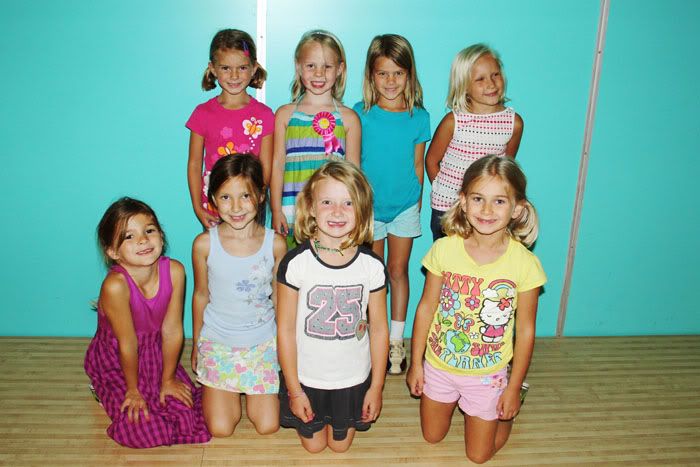 Roller Garden in Burnsville with friends. This mama hasn't been on skates in years, and was a bit rusty. Fun though!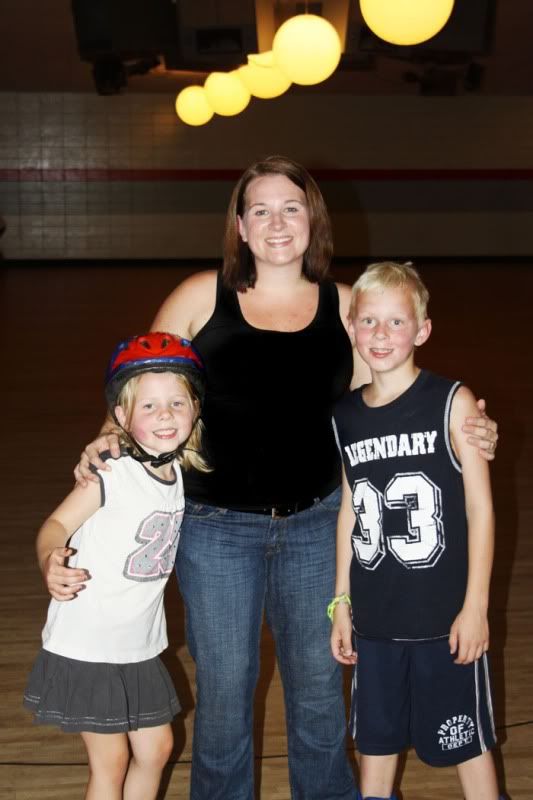 Malich's friend birthday party. His party was at the Norwood pool and park. It was a rambunctious group of 6 boys, but they had a blast!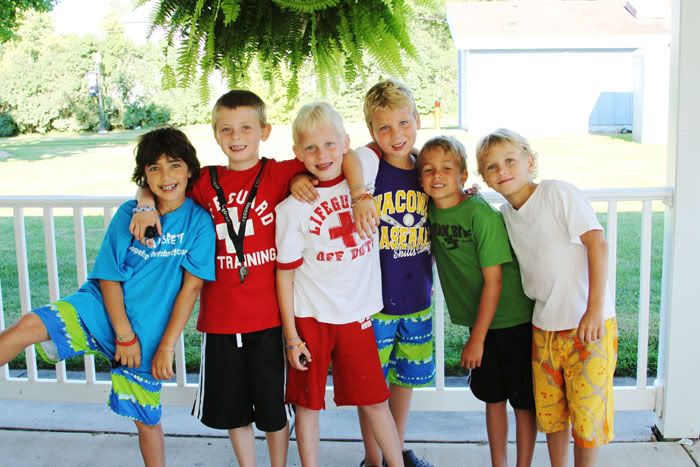 The big family birthday party. We rented a waterslide for the occasion this year, and the kids loved it! I also decided to make the kids' cakes this year myself. They each picked out their own cake "tattoos". Move over cake boss. :)




Malichi was saving up his birthday money for a nintendo DS. He has wanted one for a long time. We told him that he needed to show us he could be responsible enough to have one. He needed to show us he could take better care of his belongings, he needed to earn one with showing good behavior, and he needed to show us he could play video games without obsessing over them. Aaron and I decided he was doing really well with all of that, and he earned his DS!

Kinzie saw a 2010 Holiday Barbie (an expensive one!) at target that she

really

wanted.

So after the party we took the kids to target to spend their birthday money. Kelsey was super generous and gave Malichi her old DS for his birthday, so he spent his money buying a few games for his new DS, a hard case for it, 2 books and a new bike helmet. Kinzie got her Barbie she had been wanting so badly, 2 beds for her zhu zhu pets, a new zhu zhu, an accessories for them, and a squinkies house (the

new

fad that is similar to pencil buddies). Both of the kids decided (after a little money talk from us) to put some of their money into their savings accounts as well!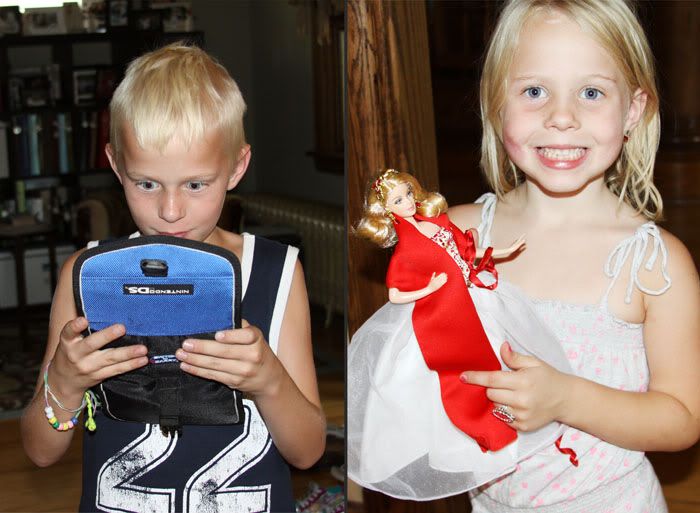 And with that, now we must get back into the school routines. 8:00 bedtimes, early mornings, schedules. I am not sure if it will be harder on them, or

me

...