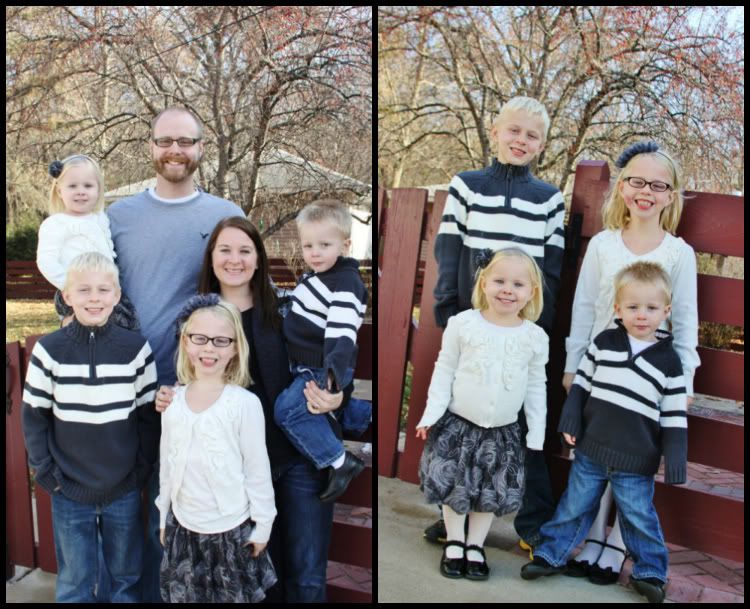 We celebrated in Rochester first with Aaron's family. We had a wonderful meal of Ham, Turkey, potatoes, and LOTS of other stuff too. We lost a little gravy with a big spill down the stairs, but Lee recovered just fine, and we even had enough gravy left afterwards.

Just look at the table! Can you even tell which one is the "after" photo? LOL




Then we went to Nate and Joan's house to celebrate with my family for another turkey dinner.

Apparently the rest of us missed the memo on dress code being jeans and gray AE shirts for guys, and jeans, black shirts, and white vests for the girls. LOL




After eating all day, we sat down to plan out our Black Friday shopping!




This year we started out at 10 pm on Thanksgiving night. Joan, Mom and I started out shopping, and then we dropped Joan off, and pick Tiff up at 3:00 am to continue. 15 1/2 hours of straight shopping later we stopped for lunch. Aaron and the kids met us at perkins so we could do a birthday lunch with the twins. We came home and spent the day with the twins doing a little birthday party for them. Then after they went to bed...we went back shopping...and shopped another 4 hours!

This time we were a bit overtired... and goofy. We were trying to get mom to take a picture in front of a christmas tree at walmart. So while she refused, too embarrassed to take a picture in walmart, we proceeded to take our own and embarrass her even more! LOL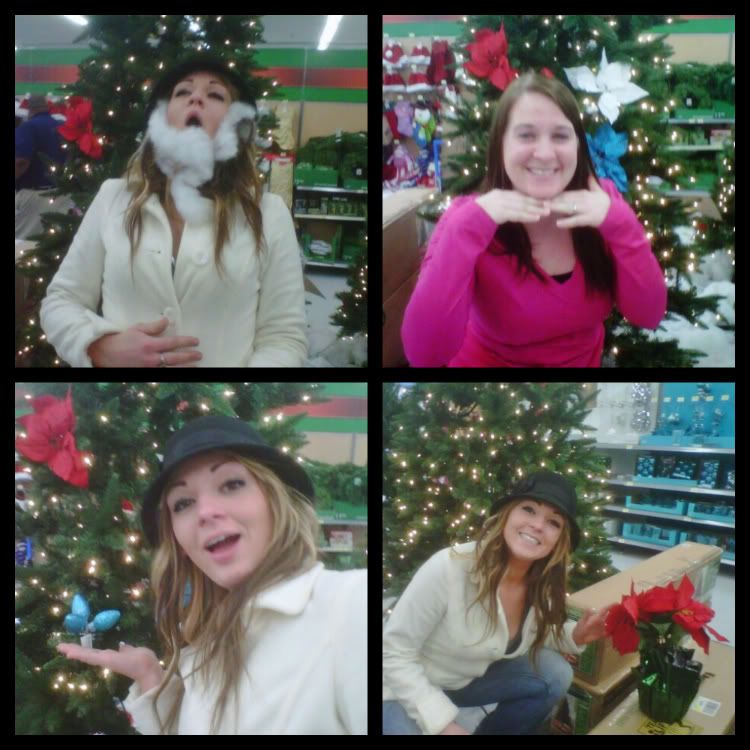 Unloading all our bags from shopping....




I am pretty sure I paid for my all nighter for a week after black friday, but it was well worth it. We had so much fun!