Well, I am so happy to say, that Malichi's first day of Kindergarten went absolutely wonderfully! Everything went so smoothly.
No anxiety.
No tears.
All excitement.
Malichi can't wait to go back tomorrow!
And I didn't even cry! Can you believe it!? Of course it helped that Malichi was all smiles and joy!
And here he is!
...of course, Kinzie had to wear her backpack too so she could at least pretend she was going to school.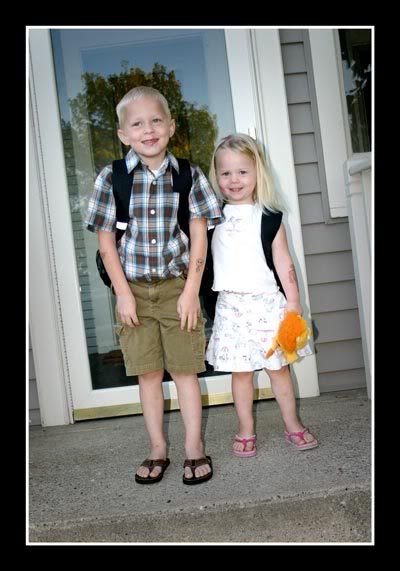 My boy walking through the school hallways, finding his locker, and his spot in the classroom. Doesn't he just look so grown up!?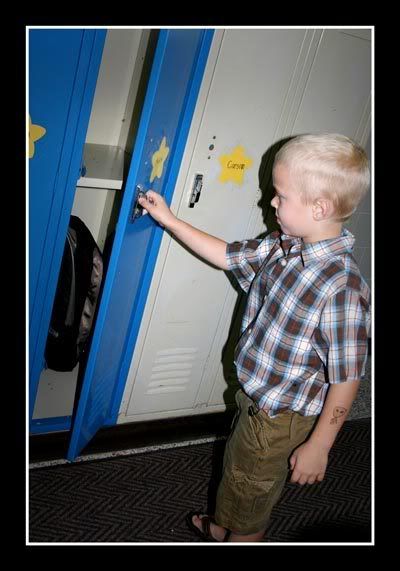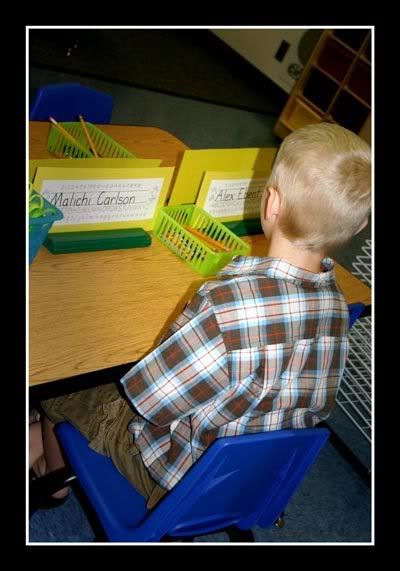 So today came and went, and we'll do it all again tomorow! I am so happy and relieved that Malichi's first day went so well. I am so proud of my Malichi.