Wednesday.
We hung out at home in the morning. Just me and the kids. We slept in late. Stayed in our jammies till' almost noon. It was nice. I could handle days like this more often!
We had our normal gymnastics class in the afternoon. Both Malichi and Kinzie are in it. And while they are in class, Finley and Scout run around like crazy people, and I run around chasing them.
Then the Dustin's (minus Eric) came over for a sleepover. The big kids all got to create their own mini pizzas.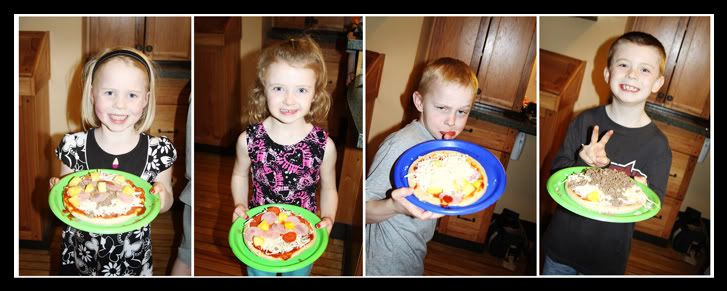 The kids spent the rest of the evening playing outside, watching movies, playing video games. We let the big kids stay up WAY past their bedtimes talking and giggling up in Malichi's room.
Scout and Chasey shared a sweet goodnight kiss before I put the twins to bed.