Saturday morning we started out Easter weekend by dying our eggs.
Then we headed to Owatonna saturday night. I was supposed to meet up with a dear friend of mine at Perkins for dinner, but she was not feeling well, so we had to cancel. Such a bummer!
We stayed the night at Mom and Randy's so we'd be there for Sunrise Service on Sunday at the church Aaron and I grew up in. I got up at 4:15 on Sunday to start getting ready for church. I got everyone else up around 5:10. Church was at 6:00am and we made it on time!! All six of us! The kids were absolute
angels
during church too! I am not sure if it was the fact that they were not fully awake yet or what, but it went great! I love going back to our home church. It brings back wonderful memories, and I feel at home there.
All dressed up for Easter Sunday :)
After church, we had breakfast at Perkins and then went back to Mom and Randy's to see what the Easter Bunny brought for the kids, and Grandma Tammy and Randy gave the kids their souvenirs from the Mexico trip they just got back from!
After all the family got there, we had a big lunch, and did our egg hunt outside.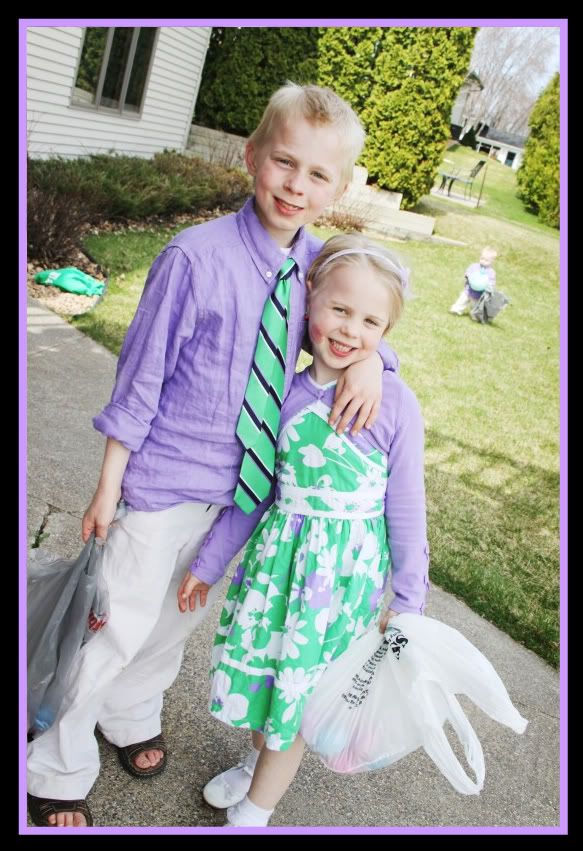 Uncle Nate holding Finley and cousin Thor. You'd think these 2 were the twins... They are about the same height and weight, but they are almost a year apart!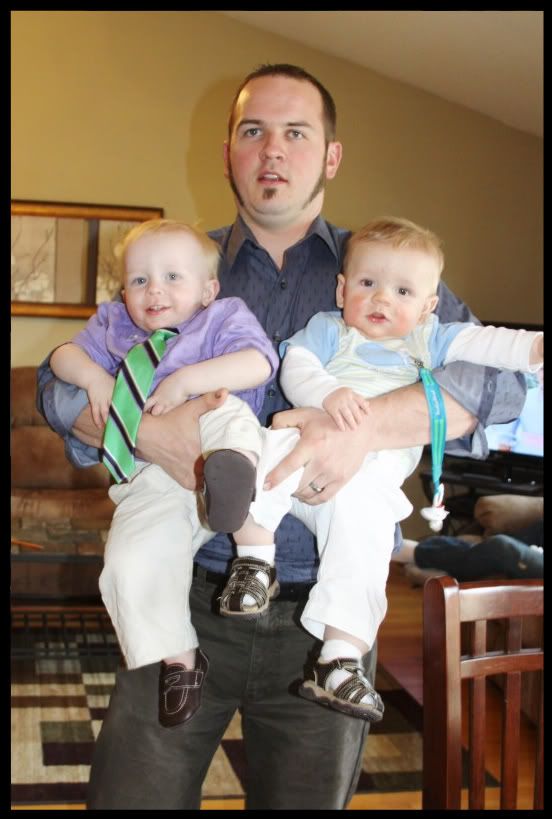 Little Miss Scout has such personality! The Easter bunny brought a bubble machine for her and Mr. Finley and she thought it was GREAT! The second photo, is her lovin' on cousin Thor. She was so into him. She'd go up and hug him, or go right up to him and smile and say "hi" as she gently patted his arm. It was darling. Although I am not so sure he thought it was cute...?
Gosh, lunch and easter egg hunts sure wore out the daddies!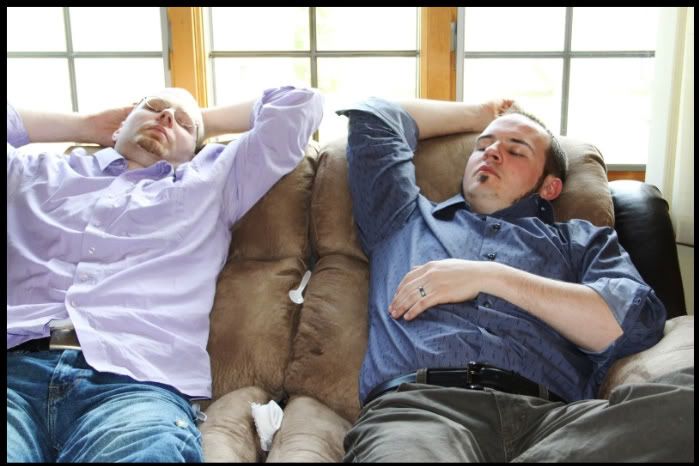 In the afternoon we went to Aaron's parents where we flew kites, played at the park, and grilled burgers for dinner. It was a
perfect
day to be outside!
Don't worry...that's just a dog...it's not a bear! :) LOL. I thought this shot of Riley was pretty crazy! He looks ginormous!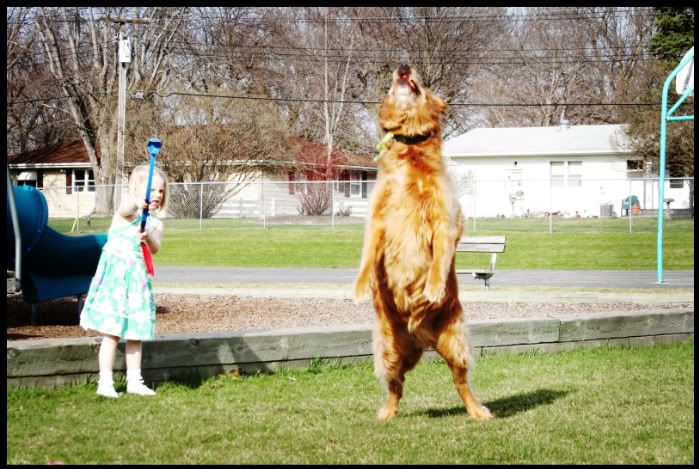 I love the fact that when we get together with the Carlson side of the family, I also get to spend time with my best friend! Steph and I chased the twins around the playground while the big kids flew kites.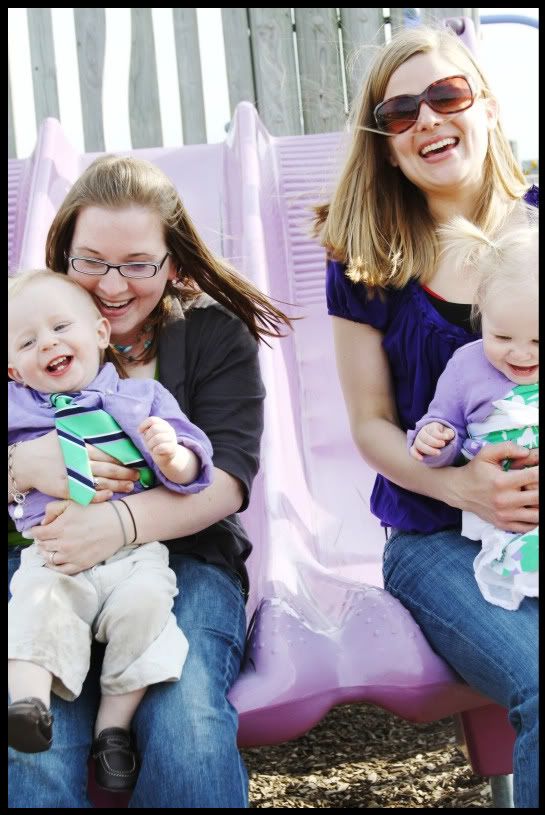 Scoutie and Uncle Adam walking home from the park.
I hope you all had a Great Easter too!