Friday.
Today Malichi went to his friend Jack's house in the morning, while we (me, Kinzie and the twins) stayed home for a morning of playtime. Kinzie building a block tower, and then the babies knocking it over kept us entertained for probably a good hour! Amazing how such a simple toy can bring so much excitement!
Then after naps we went to play at Safari Island, our local community center. It was quiet there and we had the Lion's Den all to ourselves! All of the kids loved playing in the big ball pit. (which really kind of grosses me out...who knows what is in there). But they have such fun, I can't refuse.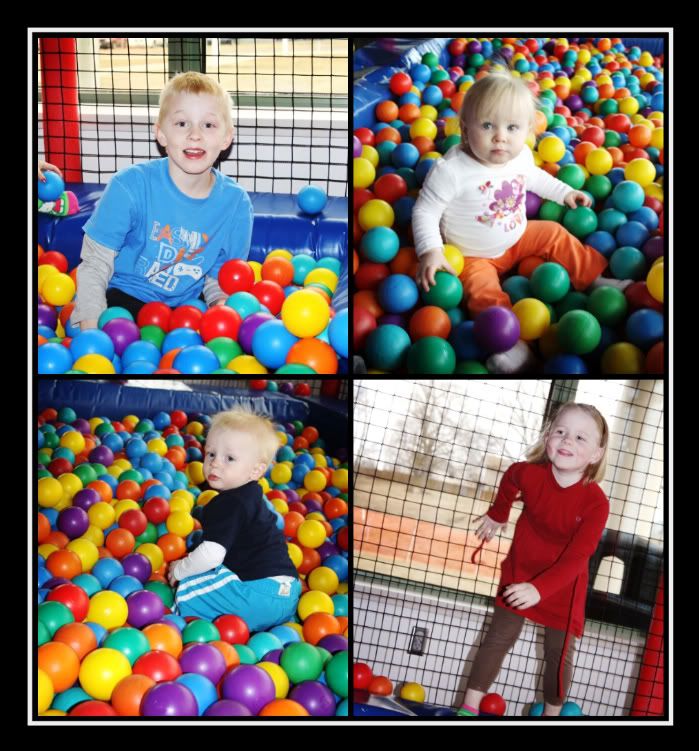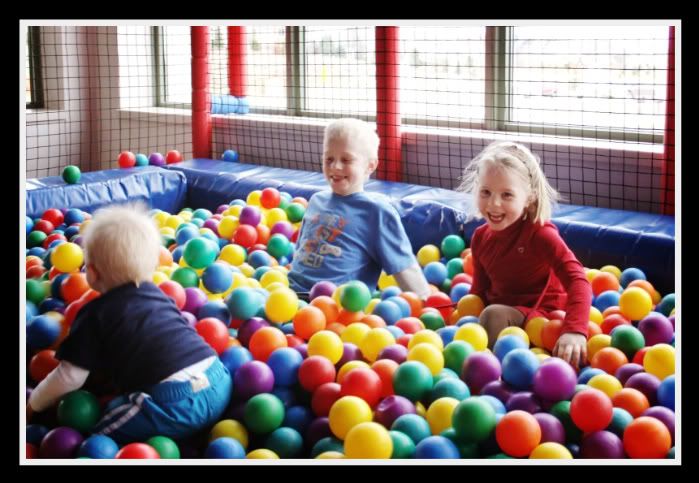 After playtime at Safari, I took the kids to Ray Azteca for dinner, where Daddy met us after work.
Then, we went home to get a much needed GOOD NIGHTS SLEEP.
I was sad that this was our last day of "Spring Break". I really do love it when the kids have breaks from school. Don't get me wrong...I do love sending them to school... and I am so not the homeschooling type....
But I am so much more relaxed when they are with me. I don't have to worry about all that school "drama", and it always feels like something is missing when we go do something fun and Malichi can't be there with us, because he is at school. Plus of course, there is the fact that I don't have to wake up to an alarm at 6:20 on no school days. I do love that!
As much as we tried to get back on schedule with spring break and the time change, I have a feeling Monday is still going to be a rude awakening! Wish us luck.