♥ ♥ ♥
Sunday afternoon we headed out to Grammy's farm.
I remember riding to Grammy's house when I was a kid, and remembering how long the drive seemed. But once the turkey barns came into site, we'd get so excited! My kids exclaim the same thing I remember saying as a child, "I can see the turkey barns! We are almost there!" The drive down the long gravel driveway to grandma's house was always filled with anticipation.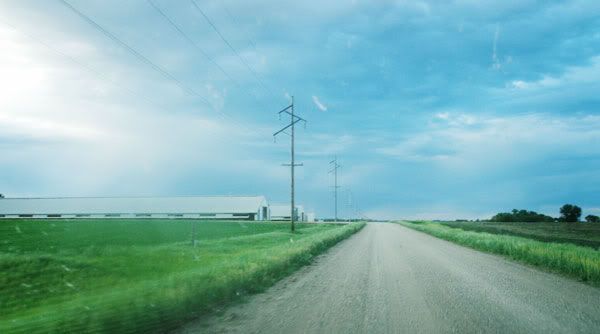 The kids had fun running wild on the farm, chasing Grammy's cats, and playing baseball.
The cats kept hiding out under the van, and the twins were very intrigued by this.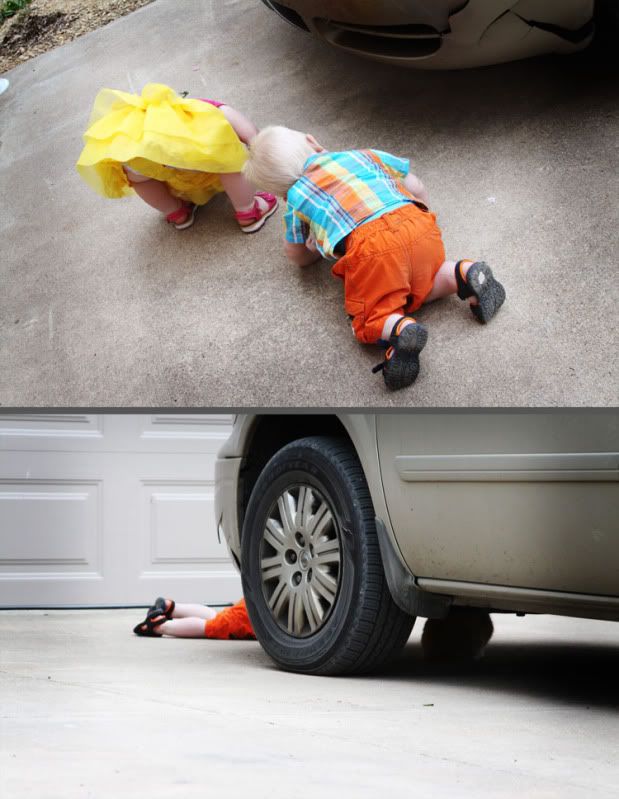 I think the twins enjoyed being able to run free. There was plenty of room and no where to go. I didn't have to worry about where each one was, and if they ran in separate directions, that was OKAY! Actually, I may have enjoyed it more than
they
did!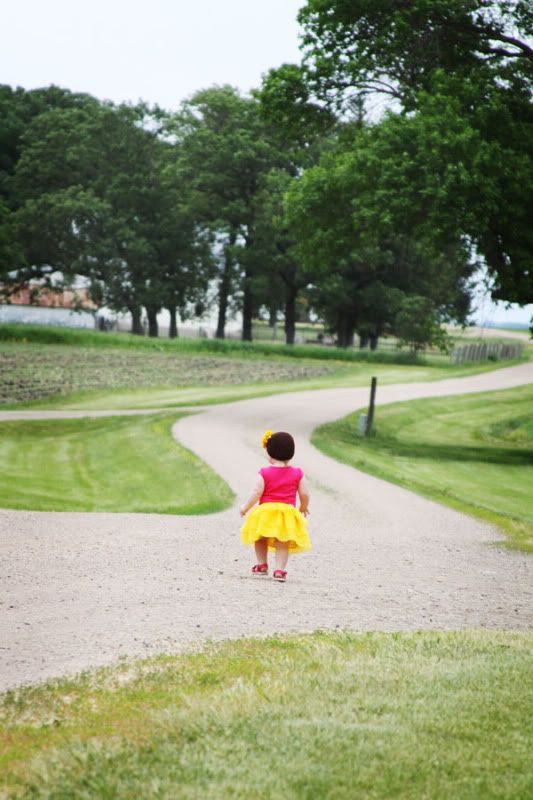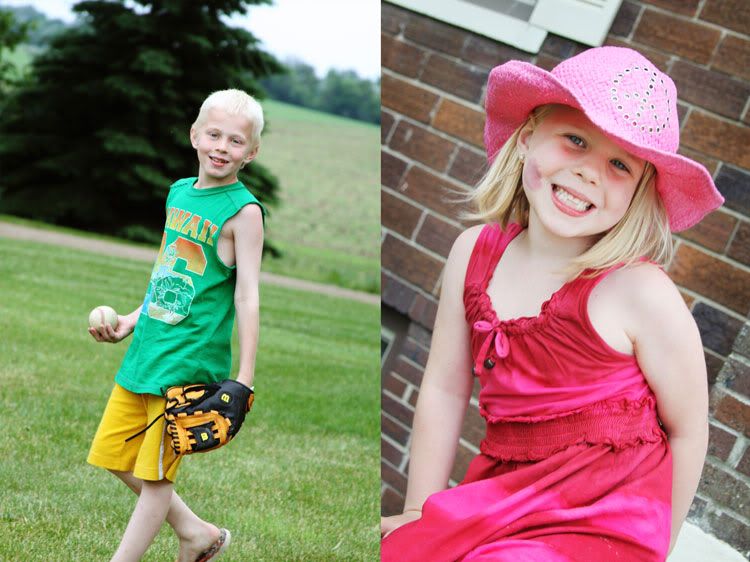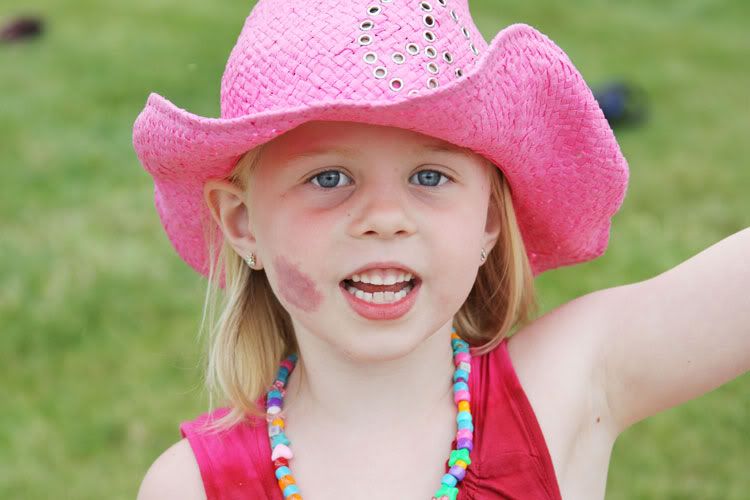 Monday, Memorial Day, we spend the day with Todd and Jaden and most of the rest of the family.
We grilled out for lunch, and spend the afternoon outside. The twins enjoyed their first ice cream cone!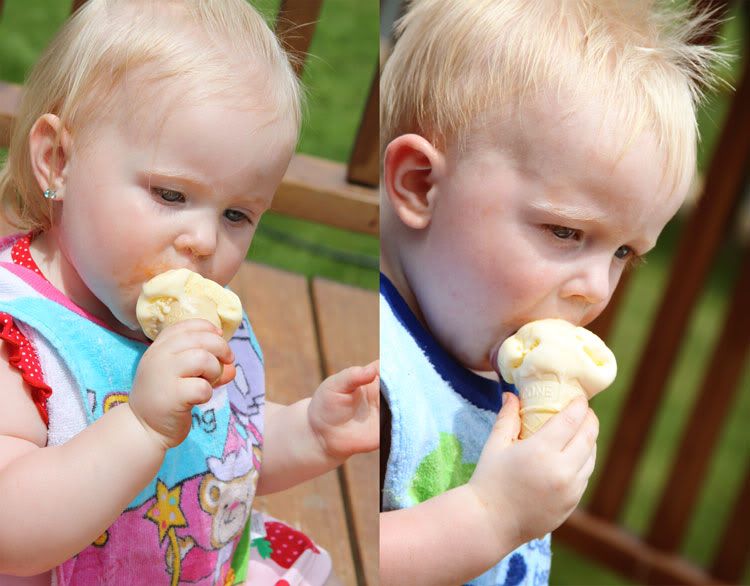 After spending the afternoon relaxing, we helped Todd hang pictures and do some decorating around his house. This is what you end up with when you run out of decorating funds:
Now that's one nice piece of decor isn't it!?
The new house looks really great. It made me so sad that we were all there decorating 'Todd and Kelly's' house, but without Kelly. We all miss her so much. Memorial Day would have been Todd and Kelly's 13th Anniversary.
Before dinner we went out to the cemetery. Kelly has so many beautiful flowers on her grave, and her Grandpa wrote a
beautiful
poem and left it there that morning. We visited Grandpa's memorial and Great Grandma's Grace's as well.
♥ We Love You and Miss You Kelly & Grandpa ♥