♥ ♥ ♥
The Twins have turned 18 months!
Stats from the 18 month check:
Finley:
Height: 30 1/2 inches (5%)
Weight: 23 lb. 2 oz. (15%)
Noggin: 18 3/4 inches(50%)
Still wearing plenty of his 6-9 month and 12 month clothing(from last summer), Finley is still our little peanut. ♥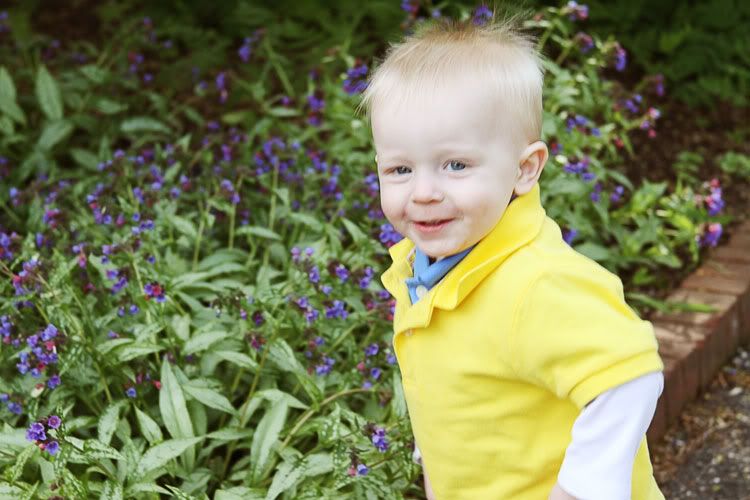 Scout:
Height: 30 1/4 inches(25%)
Weight: 26 lbs. 6 oz (75%)
Noggin: 18 3/4 inches (80%)
And Scout barely fitting into some of her 18 month clothes...well she still has that round little belly we all love so much! ♥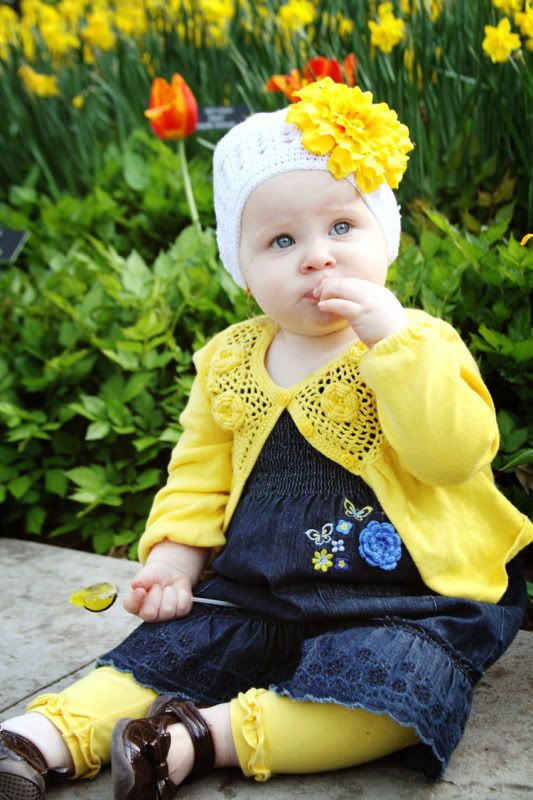 They have almost always been the same height or very close, and ALWAYS have the same head size. Funny how for a girl 18 3/4" at 18 months is a big head, and the same measurment for a boy at 18 months is an average size head!
They both know where their nose, hair, ears, belly and stinky feet are and will gladly point them out :)
They sign please, more, and eat/hungry (sometimes).
Their vocabulary is starting to expand, and they are both really trying to copy words we are saying.
Scout's words:
Mama
Dada
Hi
Uh Oh
Buh bye
Baa-a-bye (bush-a-bye, which you can only distinguish from bye-bye because of the fact they are rocking a baby doll. when they say it It's the lullaby my Grandma sang to us, and I now sing to them)
pee-boo (peek-a-boo)
baby
bapple (apple)
tay-too (thank you)
Kai-Kai (not real sure how to spell this one but it's how they say Malichi)
puppy (which sounds more like Popeye)
owie
Finley's words:
Mama
Dada
Hi
Uh Oh
Buh bye
Baa-a-bye (Bush-a-bye)
baby
papple (apple)
pappy (puppy)
kai-kai (Malichi)
pew (as he waves his hand in front of his nose)
They'll tell you a lion says "raaaarrr", and a puppy says "wwfff wfff", and sometimes kitties say "raaarrrr" and sometimes they say "mow". Depends on the cat I guess!
Scout is little miss personality. She is super animated all the time. It is the funniest thing. She'll stop to wave anytime she sees someone walking by, or a car drive by. She loves to gasp in total surprise at
anything
and
everything
, as she cocks her head to the side, and opens her eyes wide. She also loves to throw her hands up in the air to say "I don't know"!
Finley's new thing is to take the hand mixer for a walk. Our hand mixer is in a cupboard that is within his reach and he'll go take it out and pull it around on the wood floor (without the beaters attatched) by the cord and take it for a walk. He'll stop and turn around often as if to check if his "puppy" is ok!
As far as getting a long, they do, but they definitely fight too. They are pretty good at screaming at each other when need be! Which is apparently often these days.
They are always very aware of each other, and what the other is getting or doing.
They are also very aware of making sure the
other
gets whatever
they
are getting, especially when it it comes to food/milk/blankies/babies. If one comes in the kitchen for a sippy of milk, he/she will stand there with their hand out waiting for a second one to give to the other twin. It is the sweetest thing to see them lookin' out for each other like that!
Scout has become very into hugging and lovin' on Finley lately, but I am pretty sure he remembers the days she used to torment him, and usually pushes her away.
He does love to give
others
hugs and kisses. He puckers up and gives the best little smooches.
The bedtime routine has gotten so much easier for us. Thinking back to one year ago, they would be fussy all night until about midnight, then finally go to sleep only to wake up at 2, 4, and 6 am to eat. I am not sure how I made it through those days, but I am thankful they are no longer.
Now we bring them up to bed, give them their nuks, blankies, and giraffes, lay them down, and then we sing a couple of songs with them before tucking them in for the night. They usually lay right down, and we usually don't hear a peep out of them all night. Quite a contrast from the fussy, non-sleeping babies we once had!
We are trying to break them of their nuks during the day. I have no problem with them having them at night or at naptime. They are still little, and I like my sleep! But during the day, we've taken them away for the most part. They are doing pretty well with it, unless they are getting tired or not feeling well. Most of the time if I say to Scout "give me your nukie", she'll hand it right over. Finley on the other hand doesn't give it up quite as easily. Which is strange because he was NEVER a nuk baby... until like 14 months old. I swear we were like begging him to take one when he was a baby hoping it would calm him when he was so frantic!
Well, here we are,18 months old, and I have yet to finish (or should I say start) their baby books, so this blog has served that purpose until I take the time to copy everything from here to there :) (however, I DID finish their first year calendar though! woohoo)
I can't believe they can already be a year and a half. This summer is going to be a fun one. They are to the age that they can really start enjoying the activities we do. They are also to the age that they are VERY clumsy, and accident prone. I think more than the average toddler maybe! I swear, we have had more accidents and goose eggs on the head..... the most recent being Finley falling into the 3.5' hole in our yard with cement chunks on the bottom of it. He got a nice big cut on the back of his head, no stitches, thank goodness! Also, Scout somehow needs to learn that when it looks like things drop off, they actually DO drop off. Like the openings on the play structures at parks, and stairs, and slides. She just tries to walk right off things like that. Perhaps they should wear helmets all summer?
Anyway, I can't wait to do things like the zoo, picnics, parks, camping, and dare I try...the beach a couple times! :)
I am constantly amazed at these 2 little people, and I couldn't be more proud of them!
♥ ♥ ♥