We officially have a 1st Grader and a 4th Grader here (and a little toddler who wanted to be in the picture too)!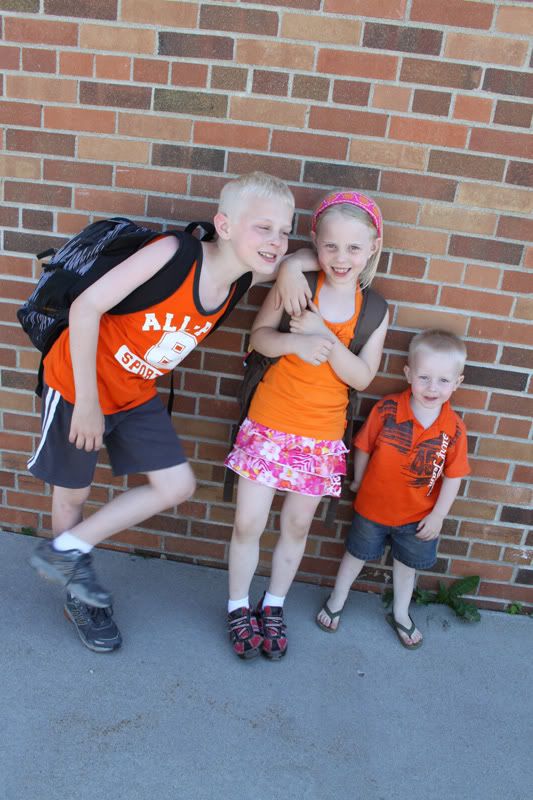 I can't believe Kinzie has already finished her Kindergarten year! I still feel like I should be bringing her to preschool! But unfortunately she's not my baby anymore. She's reading, and writing and doing math! She loves to read the Junie B. Jones series and the Ramona series. And most days she writes someone a letter or a story! She just loves to write. She's growing up and is all ready for first grade!




Malichi's 3rd grade year was great too! He will be starting his

last

year in Elementary come fall! OHMYGOD for real? His last year in elementary? I don't see how this could be possible!


Both of the kids were super excited for summer break, but a little sad too that their school year was ending. I, on the other hand, was not sad that school was ending. I love having the kids home for the summer, and not having such a schedule!