As a kid I remember walking to this really awesome park whenever we would go to my Aunt and Uncles house. I remember it having huge metal slides that seemed to never end, and huge wood and rope climbing structures. I seem to remember it having zip lines too. It was the
best
park I had ever been too, despite the splinters and metal slide burns I remember getting!
Well, I haven't thought about that park in years, until someone in my ECFE class mentioned Chutes and Ladders as a fun place to take your kids in the summer. I about jumped out of my chair in excitement, recalling my memories of going there as a kid!
I knew I needed to take my kids there, and soon! So on our first day of summer break, Kristie and I took all the kids there for the afternoon!
The Fab 7!


I was so anxious to see if it was still what I remembered it as a child. Of course, they have updated it to today's safety standards, and added lots of colorful, plastic play structures. And everything seems bigger when you are a kid, so it didn't seem as big as I remembered it. But the really big metal slide, and some of the play structures were the same as the ones I remember playing on.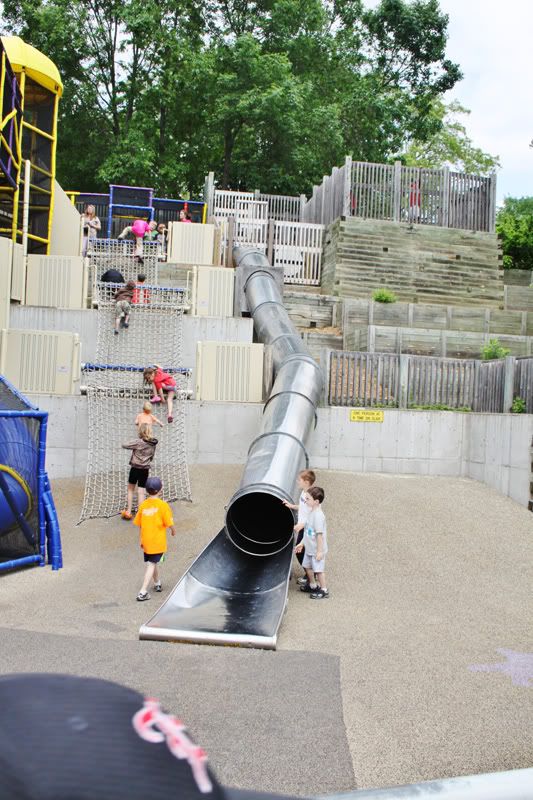 I hope my kids had as much fun playing there, as I did as a kid!