For Father's Day this year, we spent the day in Owatonna. The weather was beautiful, so we grilled out at Aaron's parents and let the kids play in the water all afternoon.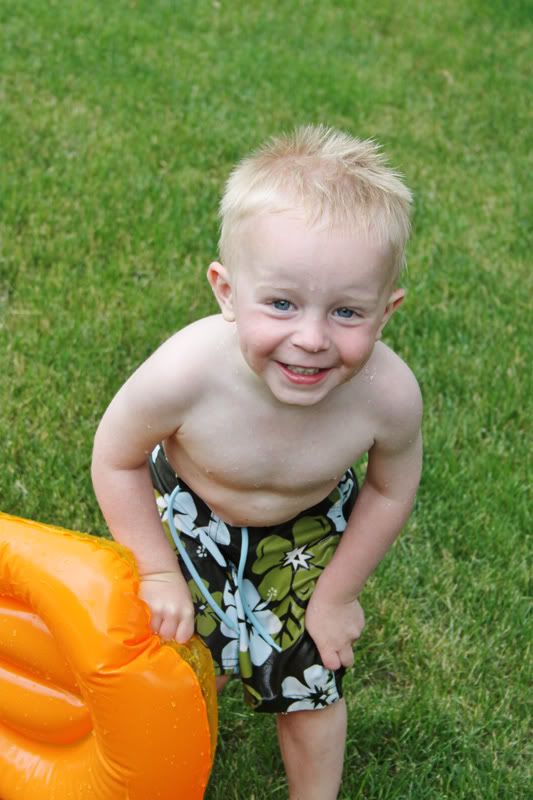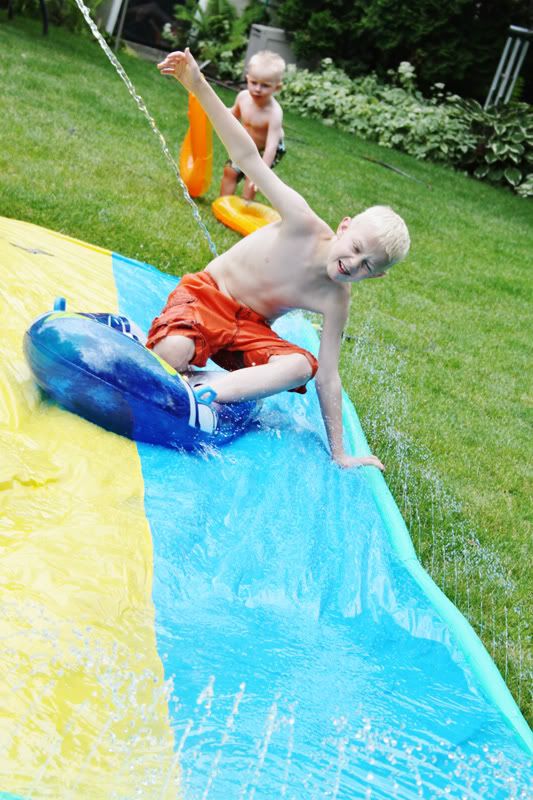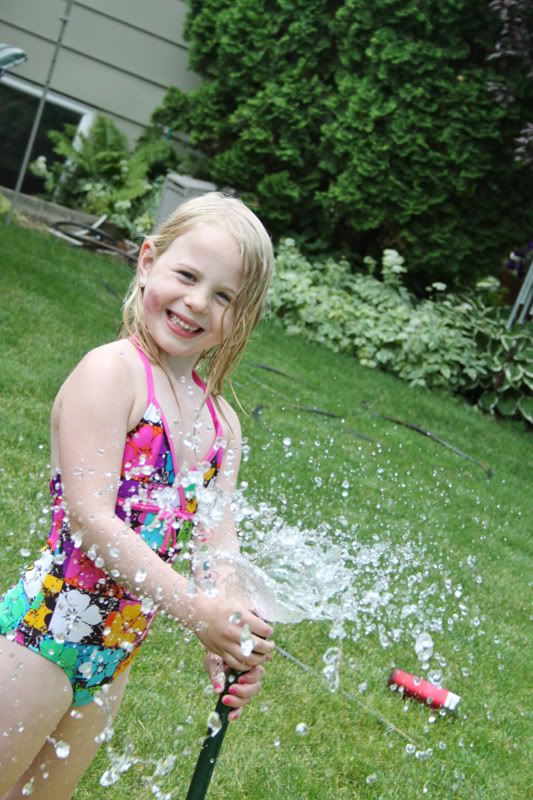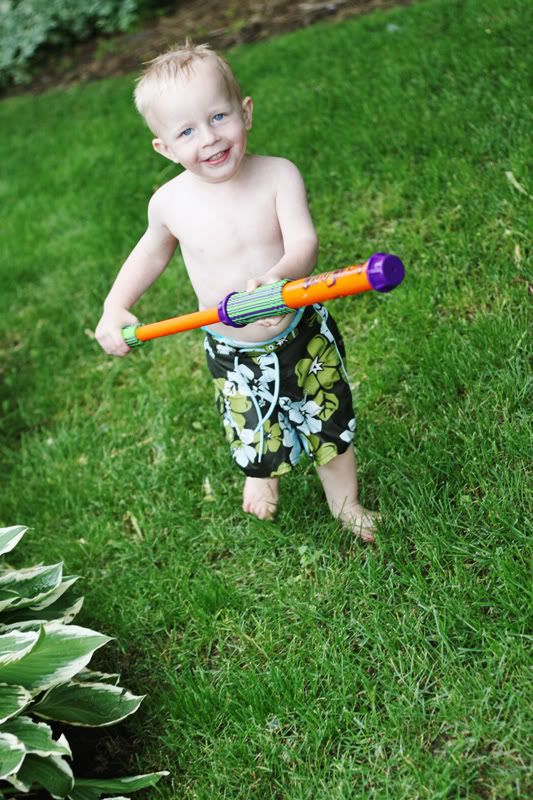 Scout loves to get other people wet, but when they get her back, she is not happy!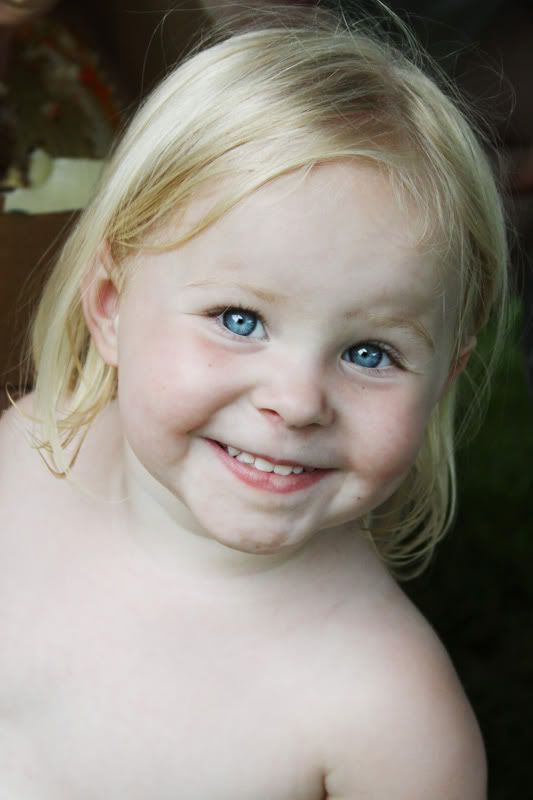 Daddy opening all his gifts from the kids. They each made him a card, and they picked out a new pair of swim trunks for him for this summer! :)
Then we headed to my Dad's for dinner, and the kids played pinball and had races in his basement.