Once again, we held our annual garage sale in Owatonna. I think this year might have just been our 10th year doing it! Or maybe 11? Anyway, we've been doing it a long time! I look forward to this part of our summer every year! Julie always comes down, Grammy comes, and of course Mom, Joan, and I. Shauna came with Julie this year, and Nancy brought her homemade cookies as usual. Every year we are shocked by how much stuff we come up with to fill the garage... and the driveway...and 3 pop up canopies!
The last few years Malichi and Kinzie have been setting up a lemonade stand. They make their own sign, decide on the prices for what they are selling, and they get to run the stand. Afterward, they get to use their hard earned money for whatever they choose.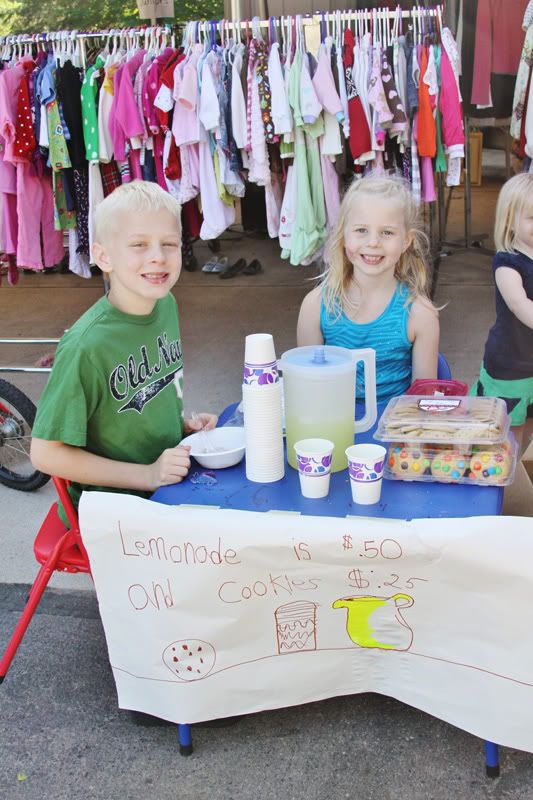 The twins' enjoying cookies from the lemonade stand.
At the end of the sale we had all made a little extra cash, got rid of some of stuff we don't need (though we still had
tons
to pack up), and had a blast! The best part of the garage sale weekend this year was that Tiff and Eric moved back to Minnesota on Saturday night!