Kinzie FINALLY lost her front two teeth! Her top left tooth has been loose

forever

. We joked that she looked like Nanny Mcphee because her tooth was so loose it went straight out over her lip!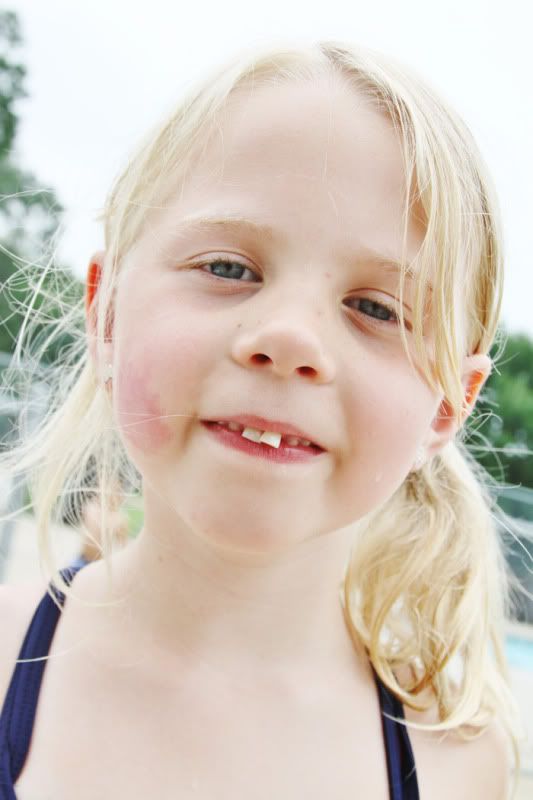 Once it was hanging by a thread, it finally came out!




And then a few days later, her other front tooth fell out! I just

love

her toothless grin.