We went into Great Clips to get Finley's hair cut, but instead came out with a hair cut for Scout!

Finley was crying because he was

supposed

to get his hair cut, and Scout was crying because she

wasn't

getting her hair cut, but she wanted to.

So, after giving myself little pep talk, reminding myself that it will grow back, Scout hopped up in the chair all excited for her hair cut!

Here is the before: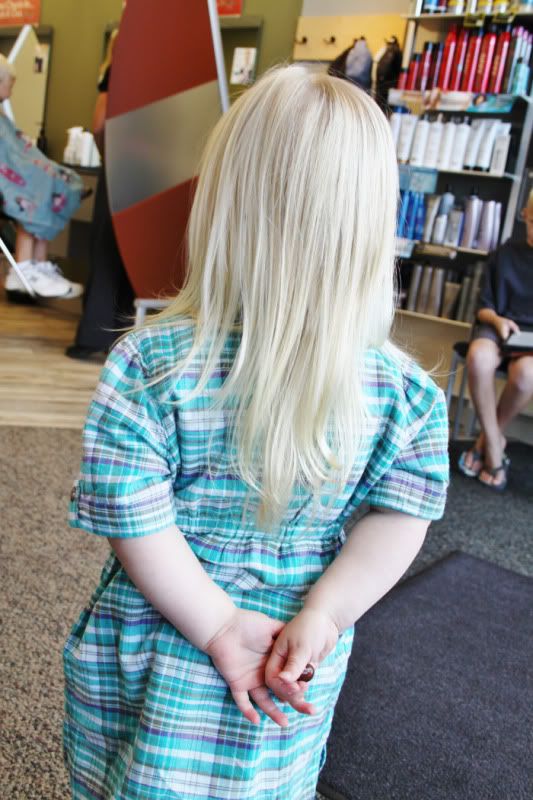 During...




And the 1st After: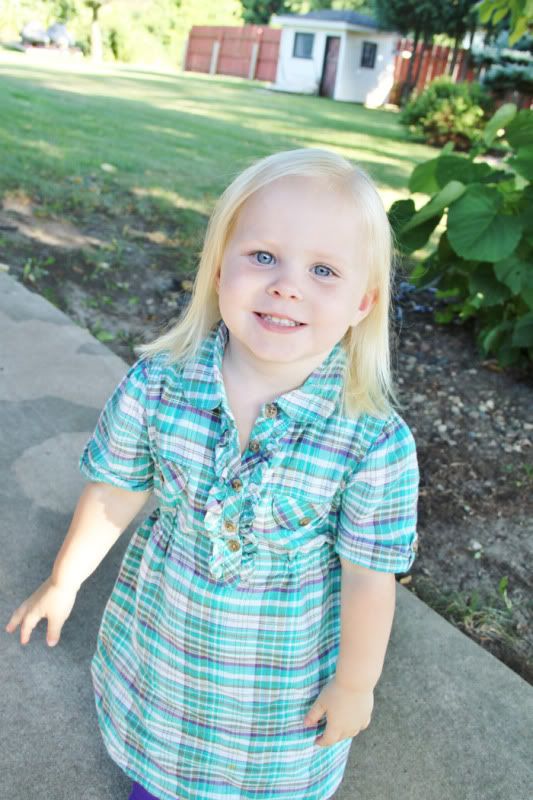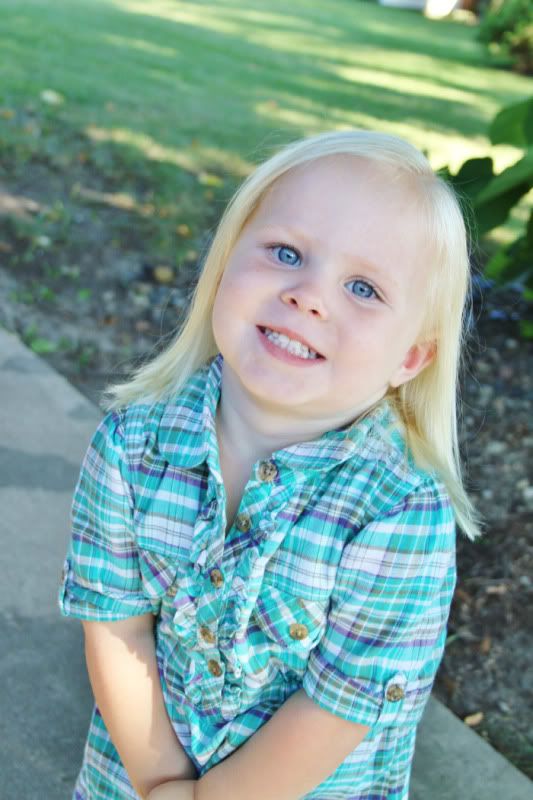 Then we decided to go back for more and here is the 2nd After:




I am SOOO glad we cut it, I absolutely LOVE it! (I really was mostly just sad because I knew once we cut off the baby curls, they'd be gone forever). She got a total of about 6 inches cut off! And

she

loves it! She tells people, "Look at my hair!" and turns around so they can see the back too. :)