Our school district did a Twins Game family night at the new stadium, so we got a babysitter for Finley and Scout and took the big kids to the game! We went with the Dustin's and the kids all had a blast!
Daddy bought Kinzie and Malichi each a Twins hat as a souvenir from the game. He also surprised me with a hat (which was very, very, sweet of him, and I was not as excited about the gesture as I should have been- sorry babe), but being that I am
so
not a baseball hat type of girl, I exchanged it for a cute "I Only Kiss Twins Fans" shirt(which I think he liked better on me anyway). I am also not a big baseball fan either, but I changed into the shirt and wore it for the game to show my enthusiasm!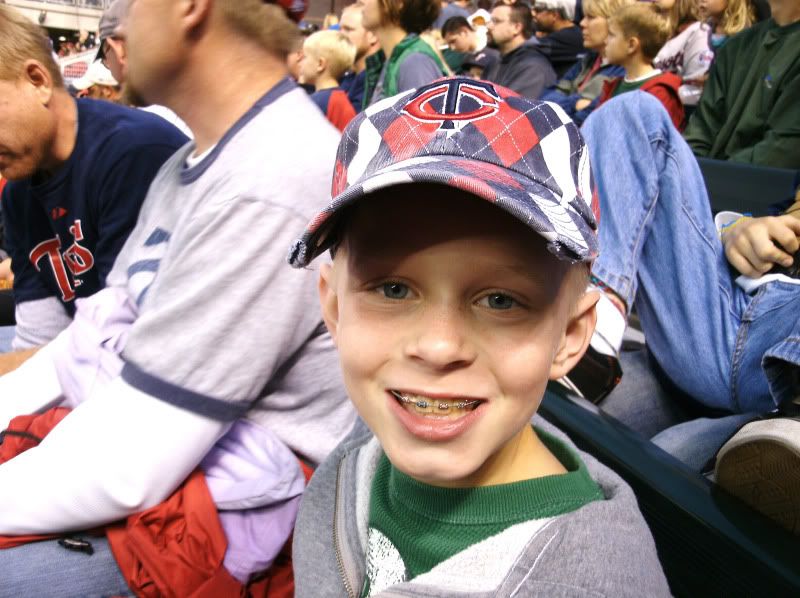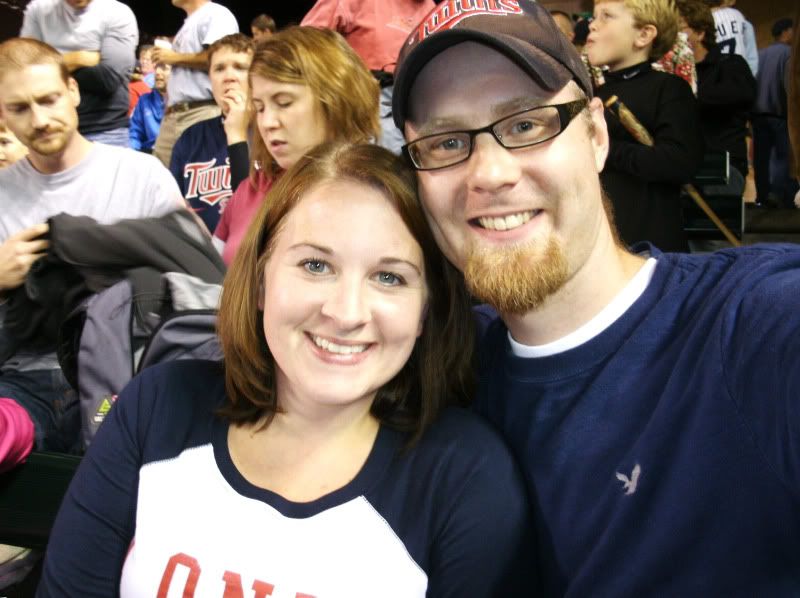 The new stadium was really awesome, and we had pretty good seats too! I thought I was going mostly for my kids to have the experience, and because it was very exciting for my husband to have me go to baseball game with him, but wouldn't ya know it, I even had a great time too!
My mom happened to be at the same game with her work, all decked out in Twins clothing and face paintings! It was fun for the kids to see Grandma there too!